LIP FILLERS & ENHANCEMENT
Lips are an essential and expressive feature of the face and at Jo Ferriday Aesthetics we create bespoke treatment plans for lip fillers and lip enhancement. Jo works with you to understand your needs and expectations around lip fillers, and she delivers natural-looking bespoke lip augmentation that respects the anatomy and harmony of your face.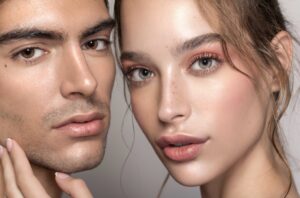 A weak chin is quite common, and as well as it causing possible physical problems, it is more likely to lower ones confidence and increase self-consciousness.The psychological effects are largely down to the media portrayal of a strong jawline as an attractive feature in both men and women. In the past the only option to improve this area was a surgical approach. However, the non-surgical chin augmentation is now possible and is the preferred option for patients who want to achieve significant improvement without the pain, risk , cost and lengthy recovery time associated with surgery. Chin augmentation will completely define your profile, improve your jaw definition and reduce marionette lines and improve the jaw to neck contours.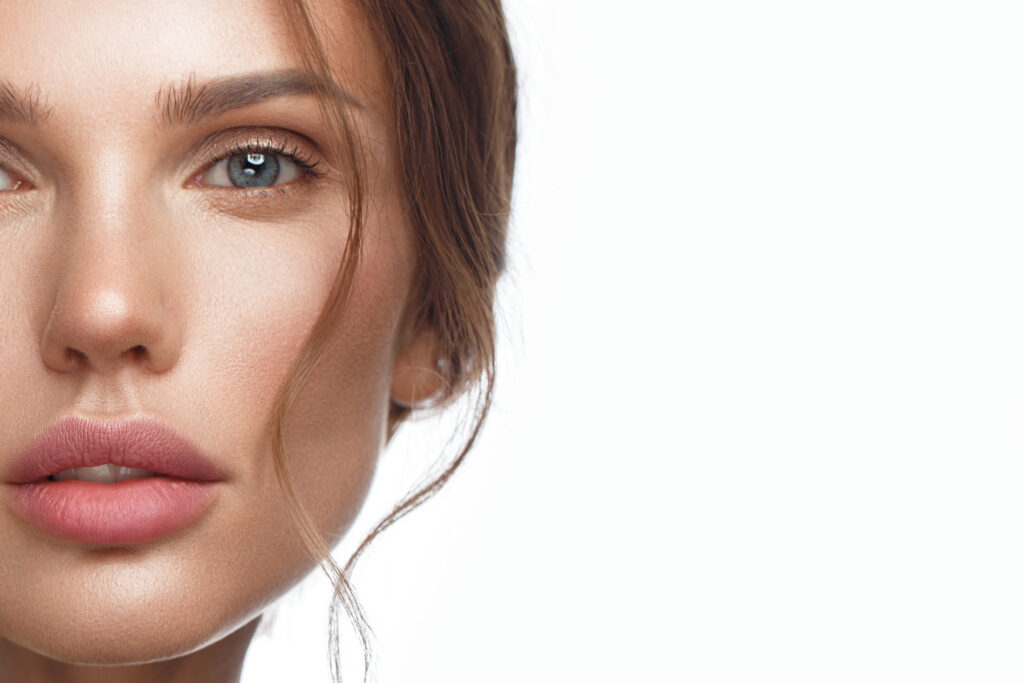 Creating a beautiful face is an art, and great consideration  needs to be given in regards to the differences between the male and female features.  Most men may want a stronger and more defined masculine jawline, whilst most women would find having a square shaped jaw unfeminine. Jo Ferriday Aesthetics, treat both male and female patients who's aim may be to masculinise or feminise their face.  Another popular request is th  V-shape face, where we can lift from other areas on the face to define the jaw. We can also improve the  jowl area, this  would involve treating the cheeks  providing a lifting effect to the Jaw.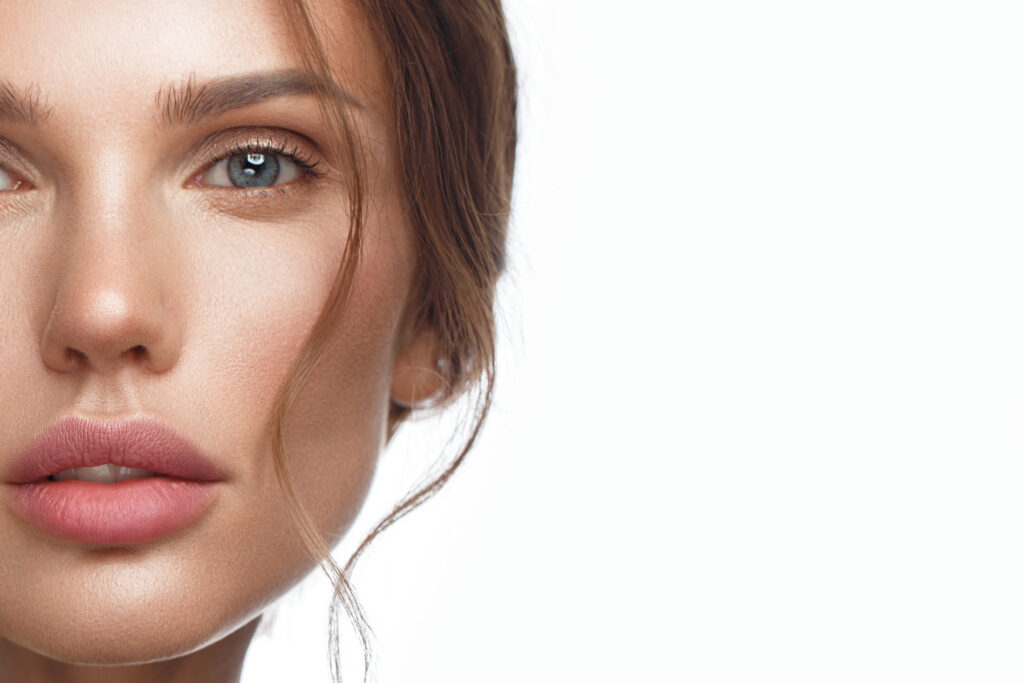 The tear trough is the depression or hollow between the upper cheek and your eyelid that becomes more marked as we age. Patients often feel that they look tired and have dark circles whether they have a good night's sleep or not. As we age and lose volume around the eye area, trough-like bags under the eye can appear.  Under eye fillers and tear trough treatments can greatly improve the appearance of these areas. Rejuvenation is carried out with either a series of micro-injections or using a cannula along the line of the hollow with a fine dermal filler and then the area is gently massaged.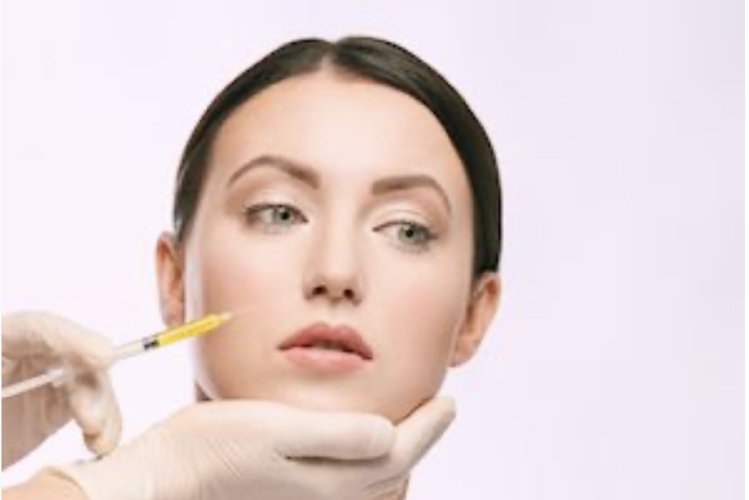 Facial volume loss contributes significantly to facial ageing. As an industry, we are continuing to move away from 'chasing wrinkles' and more towards treatments and techniques that incorporate a whole-face approach
Facial volume loss contributes significantly to facial ageing, typically occurring in the mid face resulting in dark shadows that give the face a tired and drawn appearance. Also, temple hollowing, nano-labia,  marionette folds.
The non-surgical facelift or the 8 point face lift are the most advanced non-surgical techniques are used to lift and rejuvenate the face, creating a much more youthful appearance. The real appeal of this treatment is that our patients have seen desirable instant results, without having to go under the knife and minimal down time.
These techniques can be altered to cater for your needs and can be used for both ageing concerns and for contouring which is popular with millennials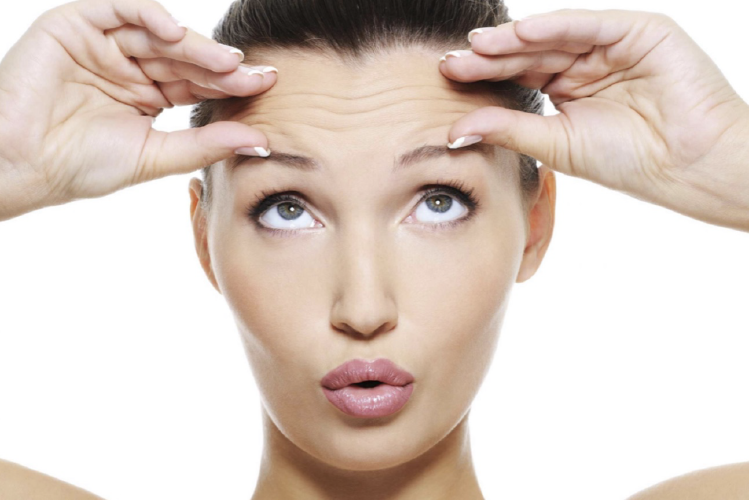 Whether you're not ready to see wrinkles in the mirror or just need to roll back the years a little, anti-wrinkle injections are a painless, rapid and targeted way of achieving that smooth youthful skin you've wished for. Targeted treatment to soften the appearance of lines between eyebrows, the forehead and around the crow's feet area of the eyes.
Other popular treatments carried out with Botox (Botulinum Toxin Type A), chemical brow lift, Bunny lines,  jaw slimming, gummy smile, dimply chin,  mouth corners, hyperhydrosis   and Nefertiti lift.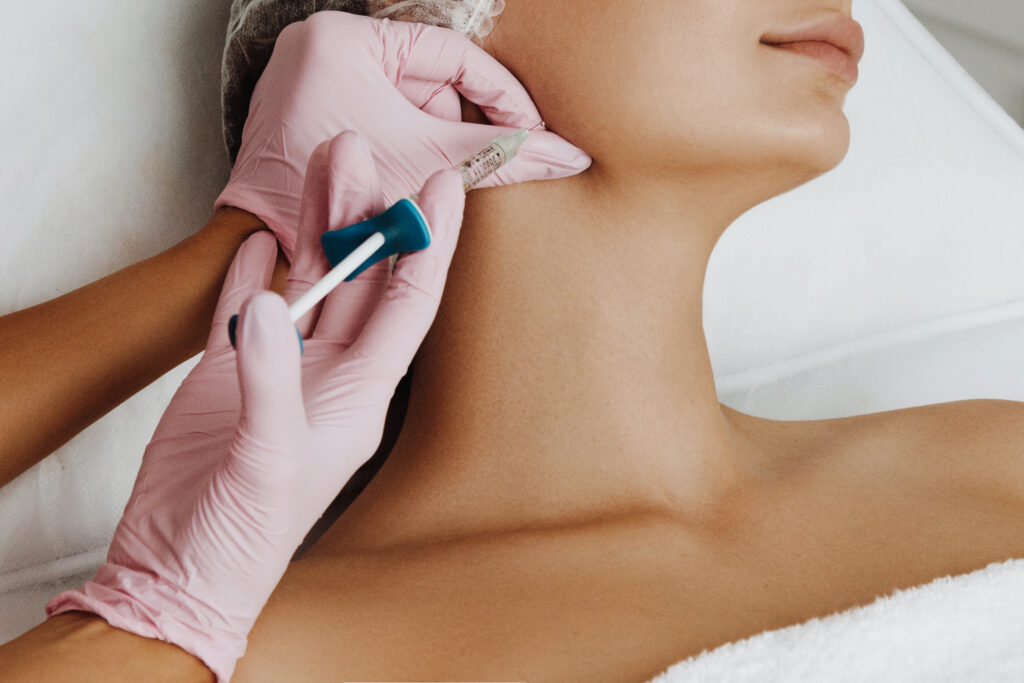 SKIN CONDITIONING
PROFHILO
SUNEKOS
Profhilo® is  particularly successful  at treating loose, crapy skin to the face, cheeks and jowls. Furthermore, it can be used to treat other areas that are  usually deemed difficult to treat without surgery such as the neck, temples, forehead and hands. It is an excellent option for the early prevention of lines, wrinkles and loss of volume. We begin to lose around 1% of the collagen and elastin from our skin tissue from our early 20s . Collagen and elastin are the building blocks that give the skin its plumped-up, healthy appearance, Profhilo works by stimulating 4 types of collagen and elastin and hydrating the skin.
SuneKos 
Sunekos is an injectable treatment containing amino acids and Hyaluronic acid and works by stimulating the fibroblasts in the skin which in turn produce collagen and elastin.
This treatment corrects and protects the dermis from the signs of ageing and is a great option for people who wish to maintain a more natural look, or those who do not want Botox or fillers. Sunekos , is also an excellent treatment as an add on to compliment  other treatments to improve the quality of your skin.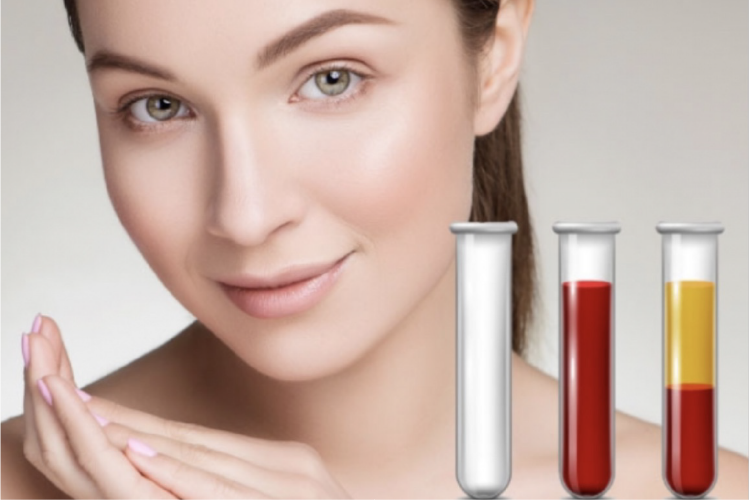 Vampire therapy, (PRP)  involves using platelets from the patient's own blood, this is injected into the problem skin areas, and was made famous in recent years by Kim Kardashian but is widely used in the modelling industry to condition the skin. Before the procedure, a small amount of blood is taken from the patient and put into a centrifuge, where the blood is spun in order to separate the red blood cells from the platelet plasma. When the platelet plasma is injected into the skin, the platelets release their growth factors which stimulate other cells surrounding the injection site, plumping them up and causing them to increase in volume. One cell that is stimulated during the process is the fibroblast cell, which is the cell type that creates collagen. Collagen is what gives skin a youthful appearance. As we age, collagen is produced less and less, causing wrinkles and fine lines in the skin, and therapies such as PRP therapy that stimulate collagen production can counteract this. PRP therapy can be used on the face, particularly around the eyes, mouth and nose, the backs of the hands, and all over the body, more commonly the décolletage and even the knees to give skin a more youthful and radiant appearance.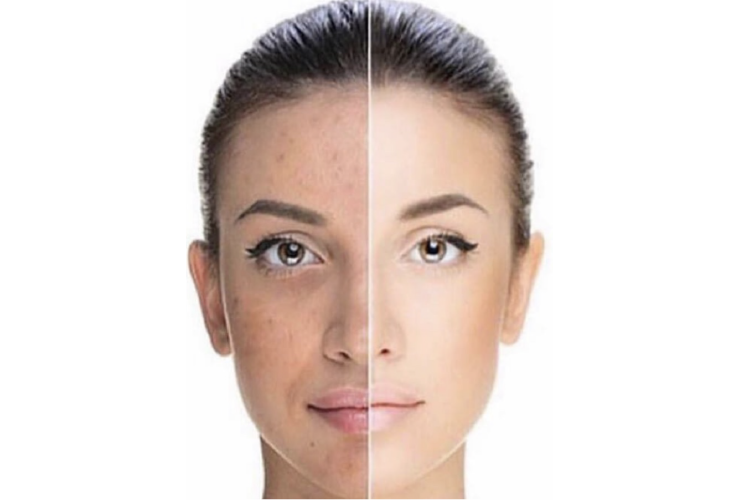 A chemical peel is a minimally invasive procedure in which an acid-based solution is applied to the skin to remove dead cells. Jo Ferriday Aesthetics offers offers a variety of skin peels from the Alumier range which contain unique blends of acids to provide a gentle but effective peel, resulting in tighter, smoother, brighter-looking skin immediately after just one use. Superficial peels can help lessen rough skin texture, sun-damage, fine lines, mild acne scars, age spots, melasma and irregular skin tone. 
The Perfect Peel 
The Perfect Peel® is a revolutionary peel that will transform your skin into younger, healthier looking skin in just one week! The Perfect Peel® can be used on all skin types. The Perfect Peel®  is virtually pain free and improves the overall tone and texture of your skin, lightens and brightens your skin,  removes or reduce sun damage and age spots, reduces pore size and softens fine lines and wrinkles. it reduces,  hyperpigmentation and acne scars also improving skin conditions such as acne and melasma.  Stimulating the production of collagen resulting in firmer skin and Slows down the ageing process helping to prevent wrinkles.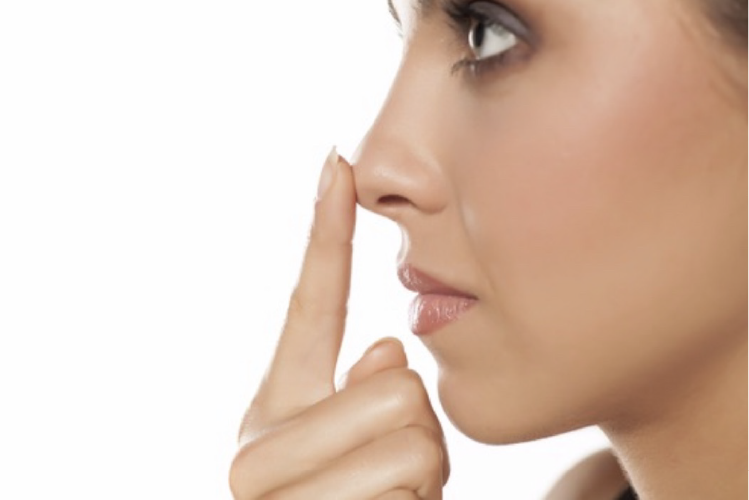 Historically, surgical intervention known as rhinoplasty was the only option to correct a mishapen nose. However,  many people find the thought of surgery costly and frightening, by the thought of potential complications and the risk of an unreversable result. .
At Jo Ferriday Aesthetics,  we offer a non surgical rhinoplasty, known as the '15 minute nose job' as the treatment only involves the use of dermal filler to reshape the nose to enhance its appearance.
This is an excellent, affordable option for people who want to change the shape of their nose but do not want surgery with very little down time and instant results.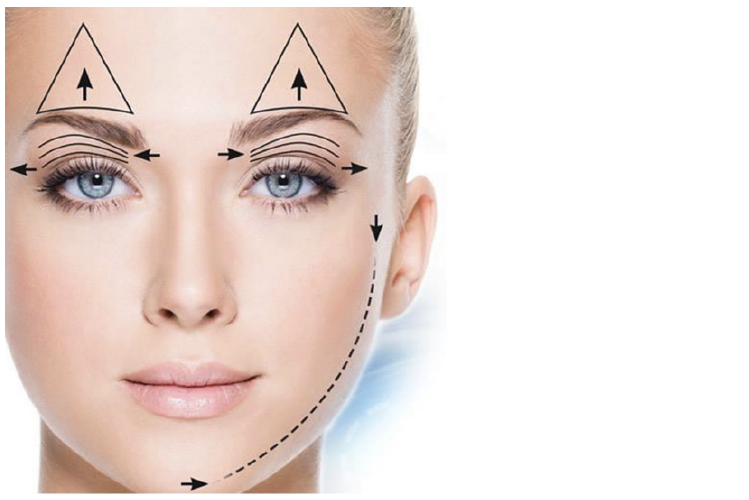 Plasma pen treatment is a revolutionary way to treat loose eyelids, neck skin, puffy eyelids or skin tags without the cost of surgery. If you have mild-moderate loose skin, this is a fantastic alternative to consider. For moderate to severe eye bags, you should consider surgery as an alternative.
Plasma pen treatments stimulate the contraction, shortening and tightening of skin fibres which results in a tightening of the skin.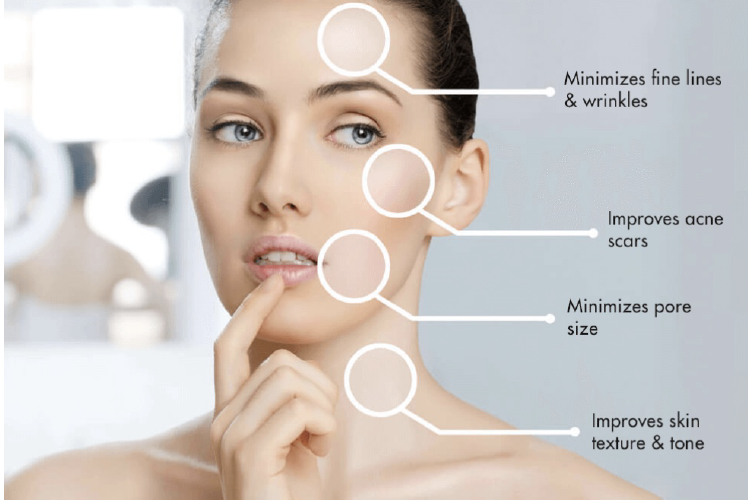 SKIN NUTRITION
MESOTHERAPY
Mesotherapy is a medical technique, suitable for any age (over 18) which provides a great source of hydration, collagen stimulation and nourishment to the skin. Mesotherapy  involves tiny injections into the dermal layers (just below the surface of the skin)  , of hyaluronic acid containing a mixture of minerals, vitamins and amino acids .
Mesotherapy, helps stimulate collagen production,  improving skin tone which helps to reduce fine lines and wrinkles. Tiny droplets are delivered into the skin every 2-3 weeks for three treatment courses. When the desired results are achieved, you will require a maintenance treatment  about every 6 months.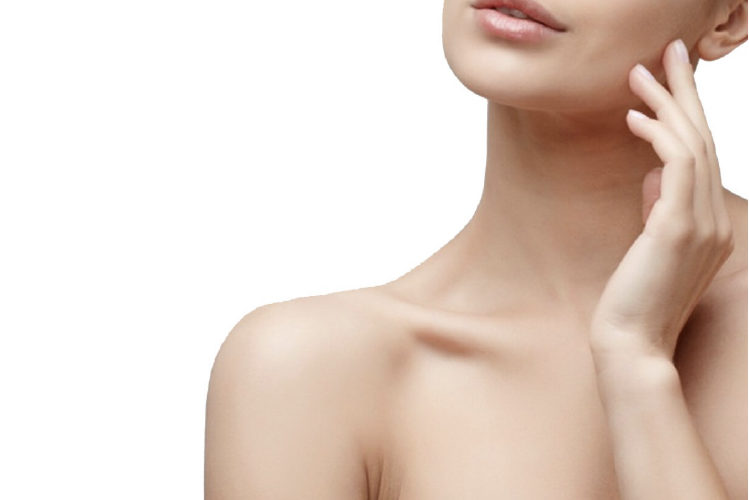 As we age, the muscles to the neck known as platysma bands become more noticeable making the neck appear aged. Botox can be used to reduce the "pull" effect the platysma has, reducing both the visible bands and the heaviness in the jowl area. Botox can also be used to help soften vertical lines on your neck, resulting in a smoother, tighter more defined jawline. Treatment relaxes the platysma bands and from this, there is an upward pull from facial muscles creating a younger looking jawline and neck. Profhilo will further complement the results of this treatment, targeting loose, crepy skin. The Botox neck lift is a fast acting, safe procedure that is still the first choice for many patients who are wanting to achieve a natural and more youthful appearance.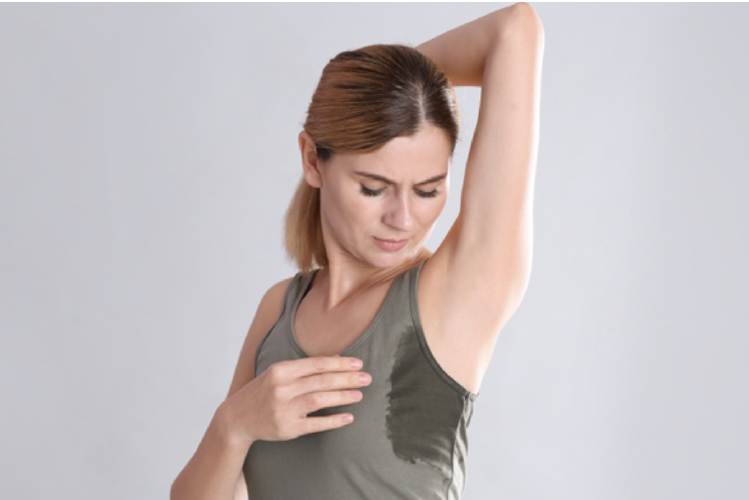 Hyperhydrosis, excessive sweating, can be a socially debilitating condition, causesing embarrassment, lack of confidence and self esteem, and social isolation.
Botox, (botulinum type A) that is also used to treat lines and wrinkles , is used for this treatment. The procedure involves a series of small injections to the axillae (armpit). 
following examination of the sweat gland, to identify the most appropriate sites to treat, it involves multiple injections  to block the nerve impulses that stimulate sweating, decreasing the problem by up to 95% lasting unto around 6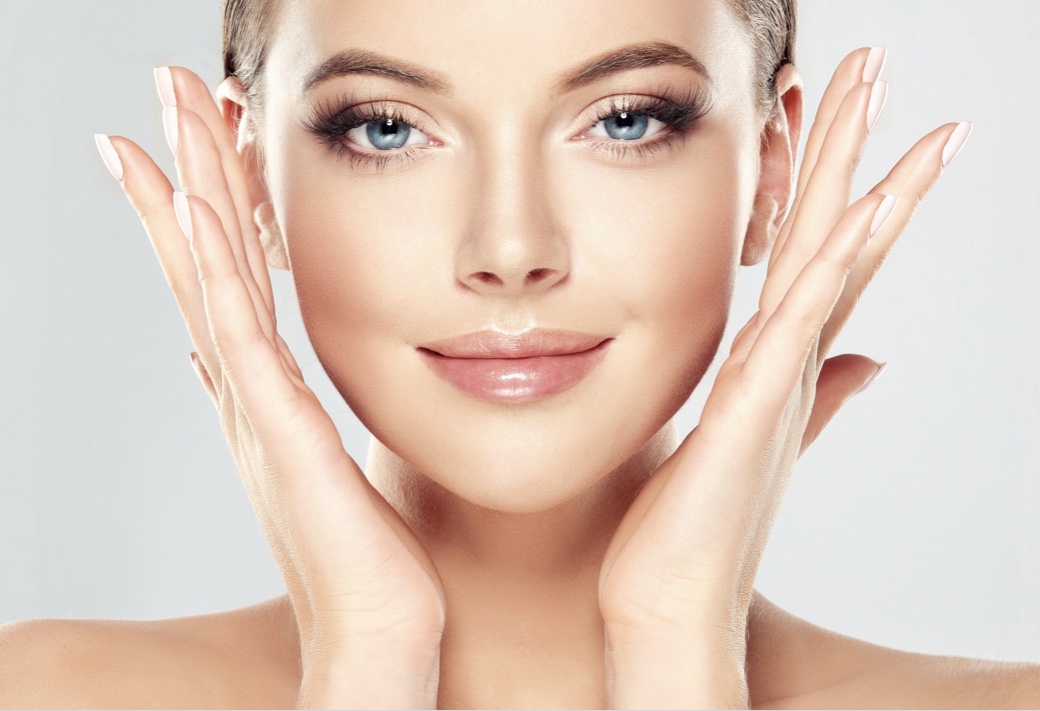 A slimmer Jaw can be achieved by injecting Botox® (Botulinum Toxin Type A) into the masseter muscle, this process reduces the bulk of the muscle resulting in  a softer angle at the jaw, a less square jaw and a more youthful oval face. Results are generally noticed by a softening of the masseter muscle after 1 week and softening of the jaw line at around 6-8 weeks. maintenances is recommended every 4-6 months 
Photos
taken by our customers